There will be many "first times" in our lives. For me, the Data+AI Summit 2022 was the first time I've visited the USA, put the 3D dimensions to the pictures of my virtual friends and felt a huge community support in a very troubled moment. Besides, I also enjoyed the talks and walking, even though the latter one wasn't so good for my skin ;)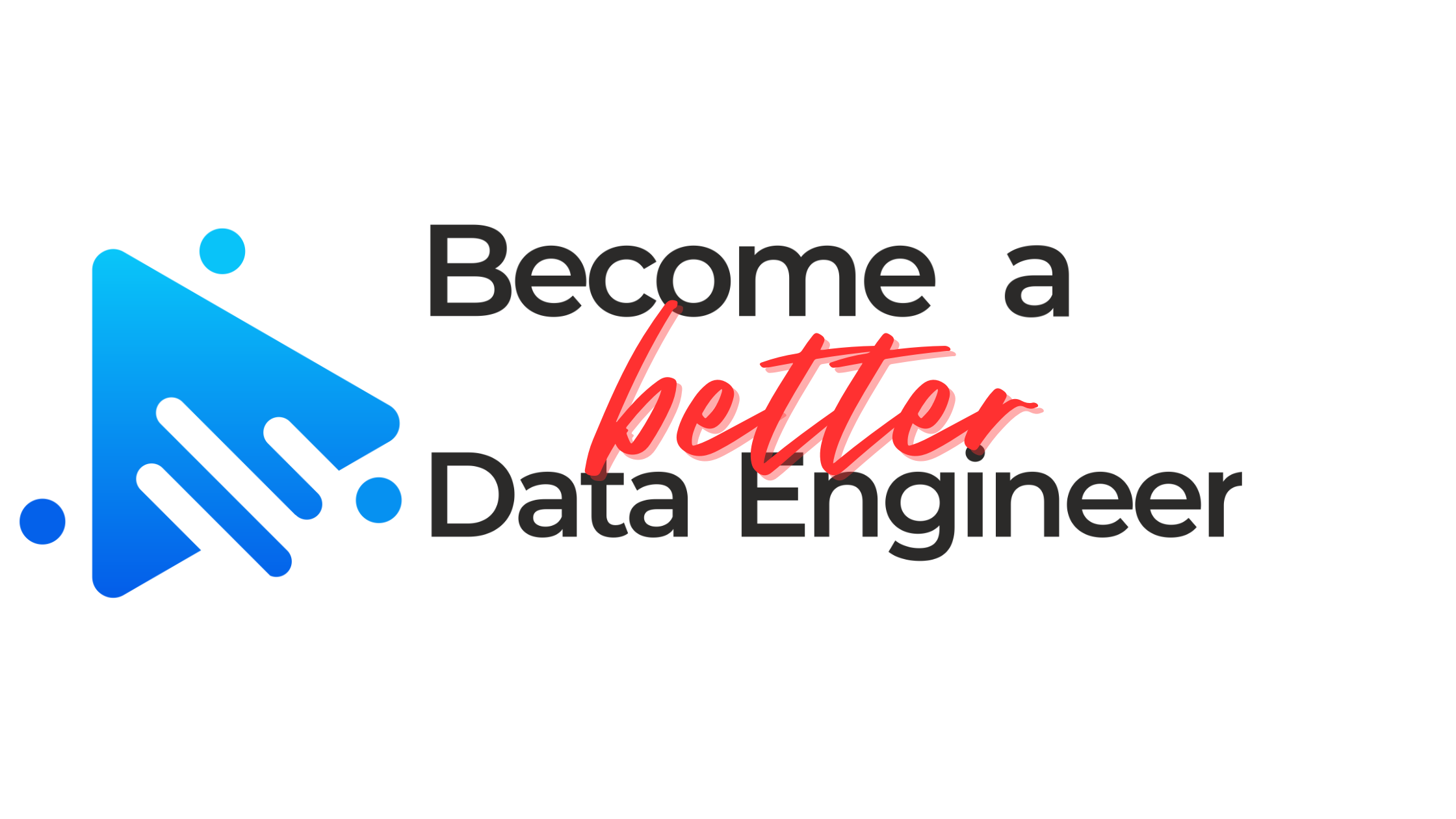 Looking for a better data engineering position and skills?
You have been working as a data engineer but feel stuck? You don't have any new challenges and are still writing the same jobs all over again? You have now different options. You can try to look for a new job, now or later, or learn from the others! "Become a Better Data Engineer" initiative is one of these places where you can find online learning resources where the theory meets the practice. They will help you prepare maybe for the next job, or at least, improve your current skillset without looking for something else.
Usually my blog posts are technical but this time it'll be different, at least here because the follow-up part will give some technical insight from the Data+AI Summit. If you want to skip this personal part I wanted to add here for "me in 20 years", you can directly go to the last section and wait for the blog post I'll add tomorrow.
If you are still there and we met at the Summit, I would like to thank you for making my first US Data+AI Summit more enjoyable that I could have ever imagined! And if not, I hope there will be an occasion to see each other IRL, maybe next year during the Summit?! (it's already planned for 2023!)

Also, a big thank you to Databricks for organizing the event and our stay as Beacons!
Where it all begins?
In March, Karen who was in charge of Databricks Beacons program, contacted me with a question about attending Data + AI Summit in June in person. Being worried about the war in Ukraine and not knowing how the world would be in 2 months, I was like "oh, maybe next year?". Fortunately, my wife almost asked me to leave for the week, making me realize that it's maybe the only opportunity to see the people I appreciate a lot but know only from the 1D internet pictures or commits on Github.
At that moment, Poland suffered from the "passports wave". I knew it because we wanted to transform the temporary passport of our daughter to a permanent one but it was impossible to get an appointment, unless lining up early in the morning (4AM). Fortunately, I had got my passport at the Polish embassy in France when my ID expired and couldn't make a new one because of the pandemic.
In January I also got my booster and was ready to travel. I only had one remaining concern, the money. I've opened a dollar account at my bank and exchanged some PLNs to dollars for the stay. Additionally, I ordered a dedicated Visa card connected to this account and got some cash with me, just in case. And this "just in case" really happened but the cash didn't help that much.
After relatively safe travel compared to Jacek's 2 days trip, and the border control green light, I was finally there! A quick 40-minutes BART trip and I arrived at the hotel. Although my stay was fully paid, the hotel demanded a $50 daily deposit to cover any incidentals. And when I wanted to pay it, my problems began. None of my 3 Polish (2x Visa, 1xMasterCard) and my French (1x Maestro) cards worked. I could only use cash ($100) to "guarantee" 1 night stay and have time to solve the issue.
After trying unsuccessfully to contact my bank (at that moment I learned that I couldn't make phone calls because of the 3G shutdown), I went to buy something to eat and, at the same moment, to test my Visa dollar card. And guess what? I could pay for my meal, so I returned to the hotel thinking about a temporary issue with the card. No luck this time either, the payment was declined.
Resigned and thinking about what to do next, I sent a quite desperate message to other invited Databricks Beacons. And it was the right move. First, Denny proposed some help and almost simultaneously, Jacek contacted his friend, Ram who came the same night and shared his card without accepting any "guarantee" money from my side.
Honestly, I couldn't imagine getting that kind of help in a completely foreign country where I knew people only from the 1D internet pictures. Again, many thanks to Denny, Jacek, Ram, and Sourav! The day after I appreciated the moment so much that I got blisters after a 16km walk (sorry, I'll have to go a few more times to the US to convert it to miles on-the-fly :P).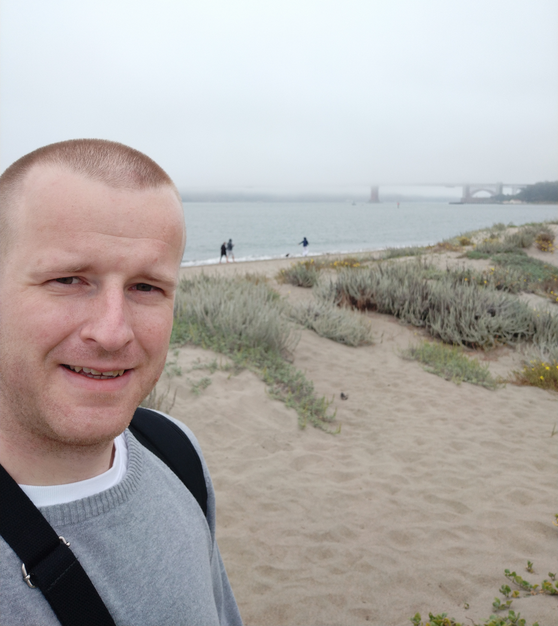 Lessons learned: don't be ashamed to ask for help (I hate it personally, rather prefer to help others than being helped, but I'm happy for asking that time!), get a new phone (mine has 3 years, is still fully working, but apparently we can't fight the progress :P) and look for an alternative payment solution (Google Pay?).
Summit Day 1
No, the first day of the Data+AI Summit I wasn't at the training sessions. Instead, we had a remarkable lunch with other Databricks Beacons and members of the Databricks DevRel team. The meals were delightful examples of Peruvian cuisine served at La Mar restaurant.
After the meal we chatted a bit and went for a walk with Jacek. Returning back from the walk, we only had enough power left to register at the conference starting the next day (Tuesday).
Summit Day 2 - keynotes
Here, the technical part of the blog post begins. The keynotes were the first talks at the conference. The first day we learned a lot about incoming features on Databricks and Apache Spark. The most exciting ones from my data engineering perspective are:
Project Lightspeed which will be the next generation of Structured Streaming with better latency and improved stateful operations.
Lakehouse pattern adoption. Ali Ghodsi quoted other tech companies, such as AWS or GCP, implementing the Lakehouse. To be honest, in the beginning of the pattern's journey, I was a bit worried that it'll become a Databricks-specific term. That's why I'm happy to see other big tech companies adopting it, hoping all this diversity will bring even more innovation to the space!
Delta Lake 2.0 fully open sourced. Previously the project had some features hidden in the Databricks Platform. Michael Armbrust, Distinguished SE from Databricks, announced this great news later in the morning! Me, who try to understand Apache Hudi and Apache Iceberg alongside Delta Lake, will now have even more research work to do :P
The single drawback of the morning keynotes, they lasted too long and overlapped the first morning talks. At that moment I discovered the Summit app and found it quite hard to use on a daily basis. The biggest drawback was the fact of keeping past talks on the top of the screen so that whenever I entered the "My agenda" part, I had to scroll down to find the future presentations.
I'll stop here for today to avoid too long blog posts. Tomorrow, I'll share with you the takeaways of the talks I saw live and on demand!